Communicate Wherever You Are
NEXT-GEN COMMUNICATION SOLUTIONS FOR BUSINESS, ENTERPRISE AND MEDICAL PRACTICE.
SEE HOW
SEE COST SAVINGS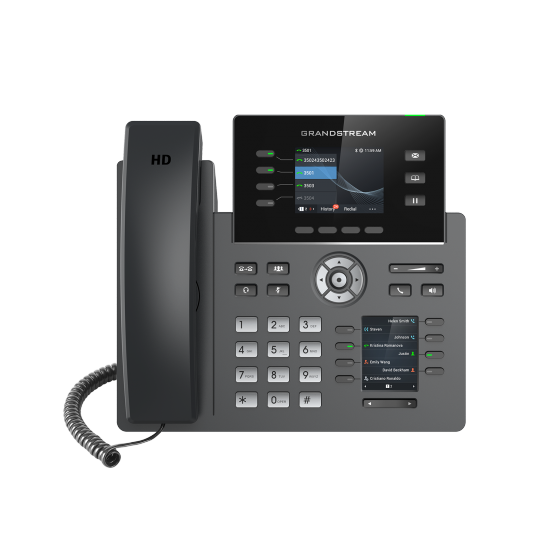 We work with you to design the plan that best fits the way your business operates.
We install the equipment and we train your employees. We manage the technology and network and provide ongoing system and software updates.
DigiFone Offers On-Premise Support
Unlike a lot of the big-name VoIP companies, we offer full on-premise and remote support.
When your phones go down, you need help fast or you risk losing revenue. That's why it's important to go with a VoIP provider who can send a real person to your office to help.
No matter the issue, we're here to help. We even train you and your employees when we set your system up!
Nearly one third (31%) of all businesses currently use VoIP systems, and it's continuing to grow. That figure is expected to grow to 40% by 2025.
US businesses reached 41.6 million VoIP lines in 2018, adding over 35 million between 2010 and 2018, according to Statistica. That's over a 6-fold increase.
Residential VoIP lines saw a nearly 3-fold increase from 28 million to 76.6 million over that same span.
VoIP lines for small and medium-sized businesses are expected to grow more than 15% by 2025.
VoIP costs will decline as much as 5% annually as technology evolves.
Small Business
Up to 20 phones
1000 minutes: Local, Long Distance, Toll-Free Calls.
24/7 Support
Set Up, Config, and Training Included
Medium Business
Up to 150 phones
1500 minutes: Local, Long Distance, Toll-Free Calls.
24/7 Support
Set Up, Config, and Training Included
Phone hardware included
Enterprise
150+ phones
Unlimited: Local, Long Distance, Toll-Free Calls.
24/7 Support
Set Up, Config, and Training Included
Phone hardware included