What You Might Not Know About the History of VoIP
If you're not already familiar with VoIP, there might be some facts that surprise you about the history VoIP.
For starters, VoIP (Voice over Internet Protocol) is not a new thing. This technology has actually been around since the early 1970s.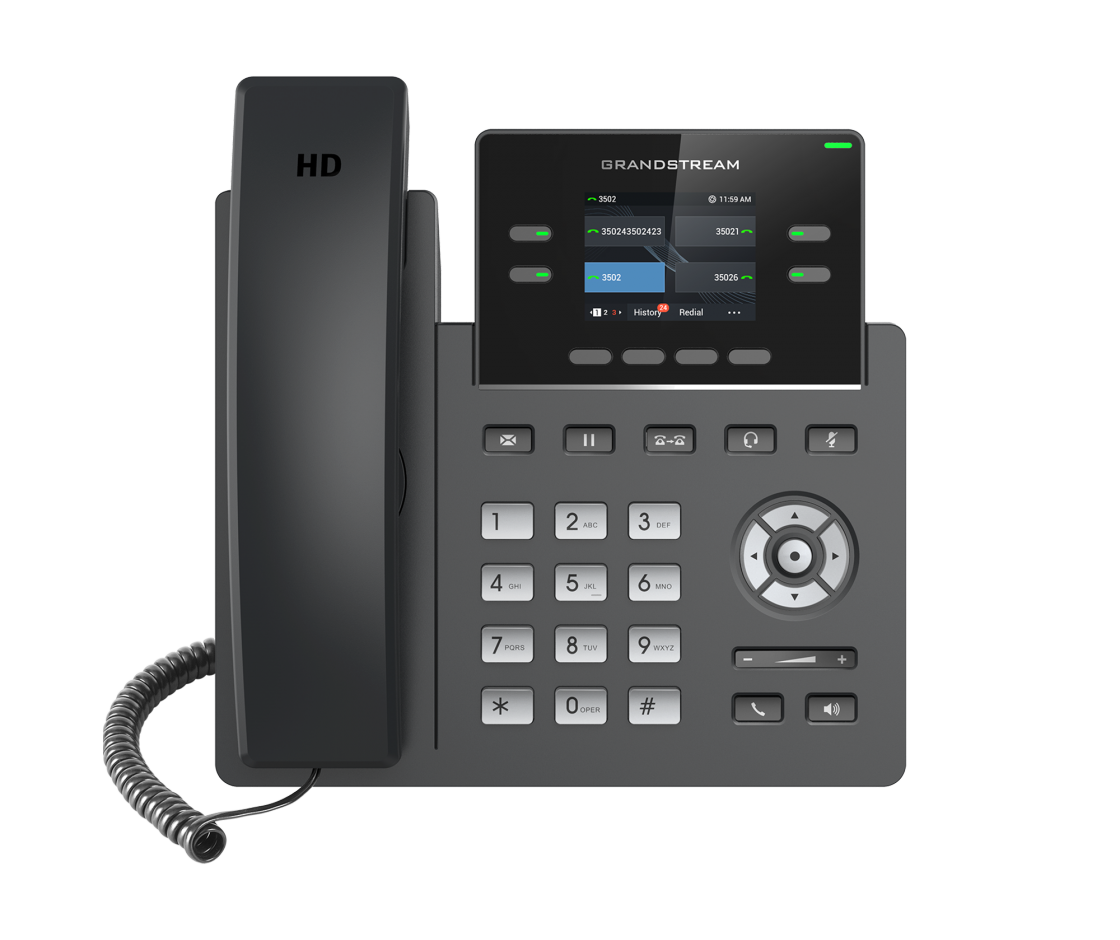 Computer scientist Danny Cohen first demonstrated VoIP in 1973. The demonstration was the result of experimental Network Voice Protocol invented for the ARPANET (Advanced Research Projects Agency Network), a precursor to present-day internet founded by the US Department of Defense. ARPANET existed as a private network of connections on government and educational computers. While that Network Voice Protocol was tested through ARPANET in August 1974, the first two-way VoIP communication occurred in December of 1974.
VoIP technology was significantly improved throughout the 1990s. In 1991, the first VoIP application called Speak Freely was made available to the public. In 1992, InSoft Inc., a now-defunct software developer company, presented Communique, a desktop conferencing software that included VoIP and video.
However, the most influential VoIP release from the 1990s was the Internet Phone commercial Internet phone software from telecom provider VocalTec. Released in 1995, this was the first VoIP software that was widely available to consumers. It allowed one user to call and talk to another using a speaker and microphone connection alongside their internet connection. The catch was that both users had to be using the same software in order for it to work.
VoIP accessibility continued to increase in the late 90s and the beginning of the 21 century, with other companies presenting VoIP switching software as standard extras within their routing equipment.
At the turn of the century, the U.S government started regulating VoIP communications, which resulted in increased communications costs that had already hiked because of the growing popularity of the Internet. Companies responded by forming call centers outside of the U.S., especially in India. Other companies simply gave their customer support workers more shifts or set up customer support services in every U.S. time zone in order to deliver 24-hour service 7 days a week.
By 2003, VoIP calls made up a quarter of all voice calls. In 2004, the number of VoIP service providers increased significantly. That same year, Skype entered the market with its beta software, providing free voice calls as well as instant messaging. These features helped Skype grow in popularity, and they grew and evolved to meet their users' needs, eventually adding the ability to call landlines and mobile devices. Users had to pay for these new features, but the cost was still significantly less expensive than what most VoIP providers were charging back then (and even now). Skype grew again in popularity when they added video chat into their software offerings in 2005. They have all the same features present-day, along with a mobile app to allow for use anywhere in the world wherever Wi-Fi is available.
Technological advances within VoIP means anyone can now use VoIP to communicate in the following ways:
PC to PC: Both individuals need a sound card, microphone and speakers, or a headset
PC to Phone: Only the PC user needs a headset, and the recipient receives the call on their phone
Phone to Phone: Only the caller needs a VoIP adapter, and the recipient receives the call on their phone
IP Phone to Phone: The caller uses an IP phone, and the signal travels over an IP network to the recipient's regular phone
IP Phone to IP Phone: The call travels over an IP network from both ends
Today, VoIP is now an important part of business operations around the world, with numerous VoIP companies providing various features to the businesses that want it. How does your business find the right one to meet its needs?
This is where DigiFone comes in. We're a Columbus, Ohio telecommunications business that has over 30 years of experience and provides VoIP services to clients, including business phones, pre-recorded voiceover greetings and phone menus, call metrics and monitoring, an online control panel, and more. We provide VoIP packages for businesses of all sizes, so if you need business phones for a small business or a large business, we can accommodate you either way. We can replace or repair your current business phone system. We'll also provide free on-site training for your staff if you purchase VoIP service through us.
If you're looking for Columbus, Ohio VoIP services, contact us today by calling us at 614-339-5599, or visit our Contact page to submit a form.